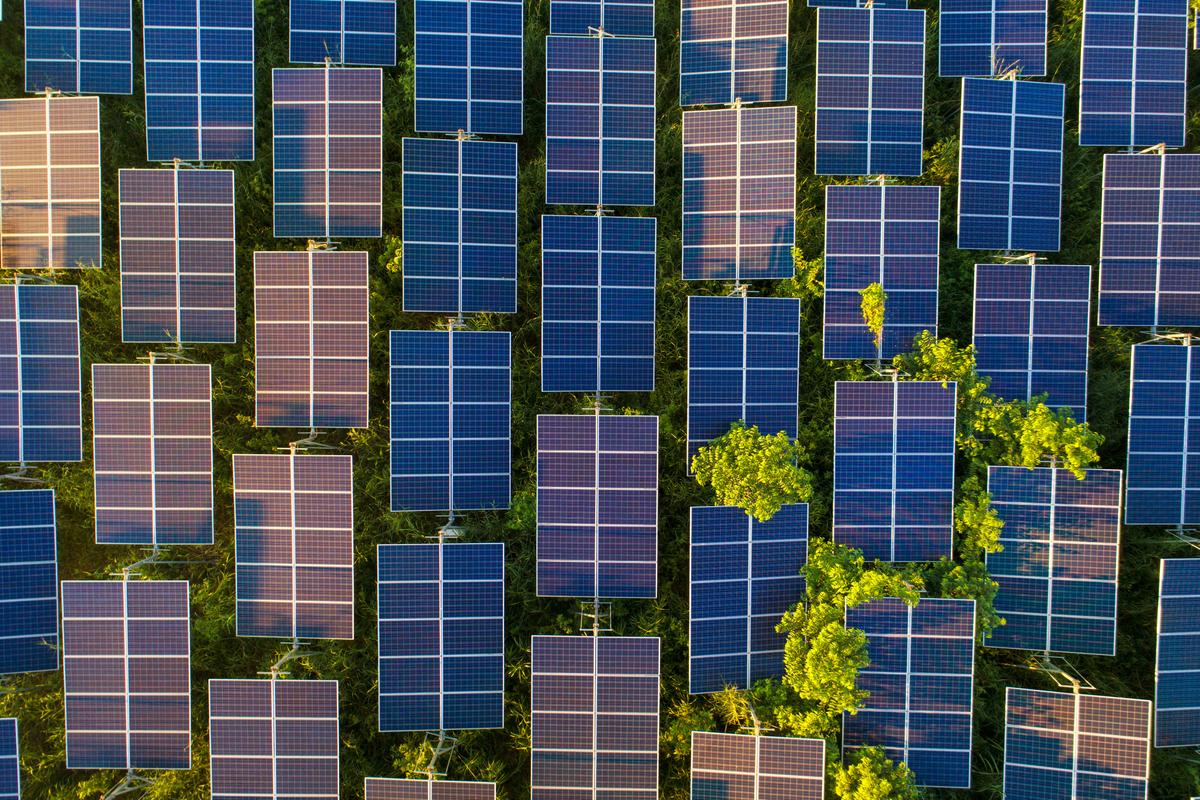 Solar panels produce DC (direct current) electricity. DC electricity is created by electrons moving in one direction from negative to positive. It's mainly used in basic applications involving the use of a battery such as a flashlight and is good for use over short distances.
Most household appliances and electronic devices run off AC (alternating current) electricity. AC electricity is created by electrons moving back and forth between negative and positive terminals, producing a sine wave. The advantage of AC electricity is that the voltage can be adjusted, making it easier to move over longer distances, which is why it's used in households.
Since solar panels only produce DC electricity, an inverter is used to convert the DC into usable AC electricity.